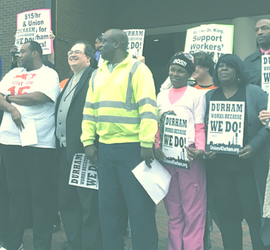 Find information on upcoming events, actions, and activities by the Durham Workers Assembly and friends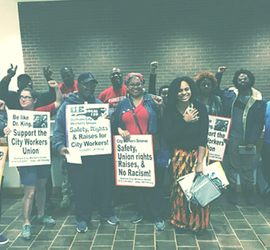 Get in touch to join the growing movement by workers and our allies in Durham, North Carolina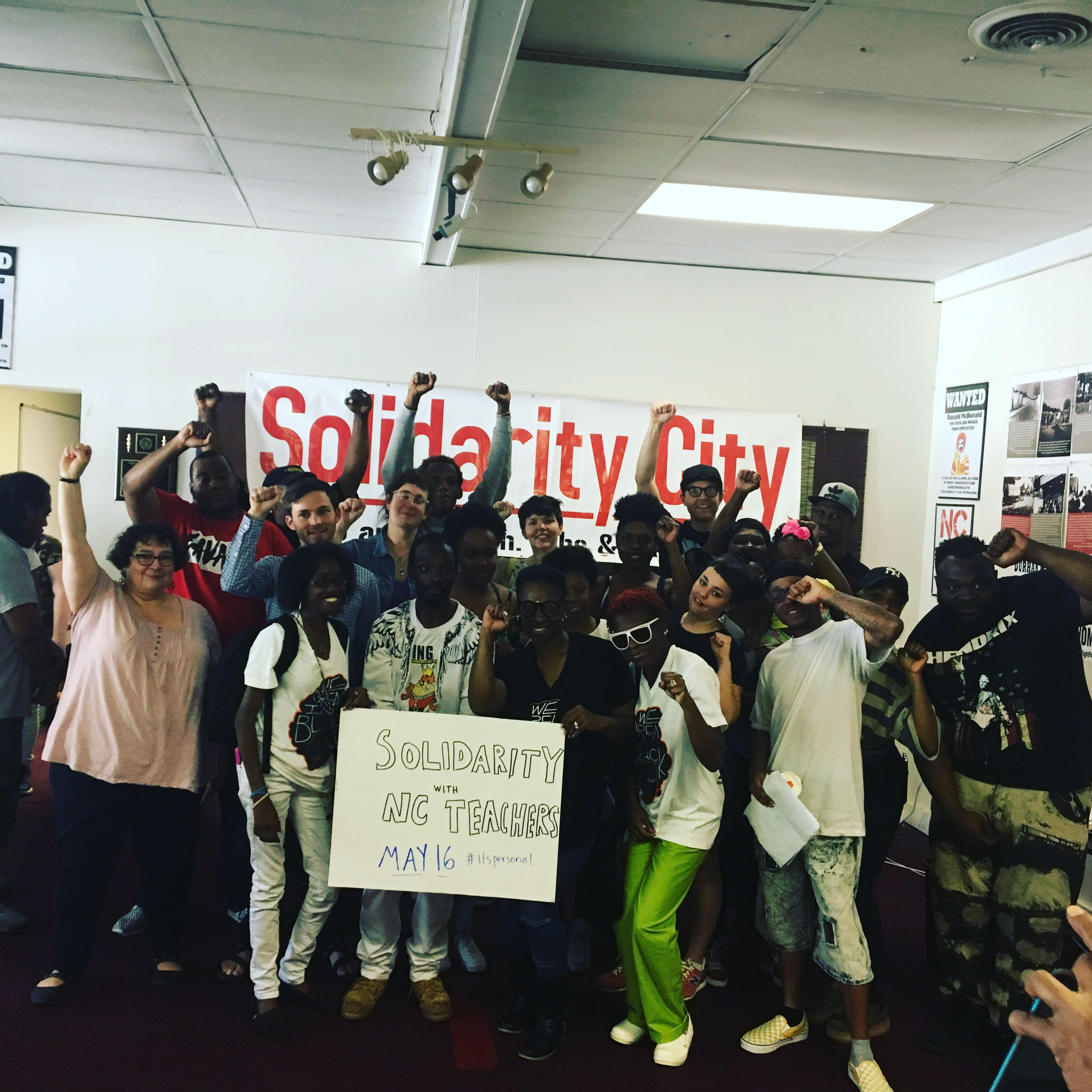 Deepen the workers  struggle, strengthen our unions and fight against budget cuts! Southern Workers Assembly sends solidarity to North Carolina education workers and their union! On May 16, teachers are taking personal days to mobilize by the tens of thousands to...
Durham Workers Assembly in the News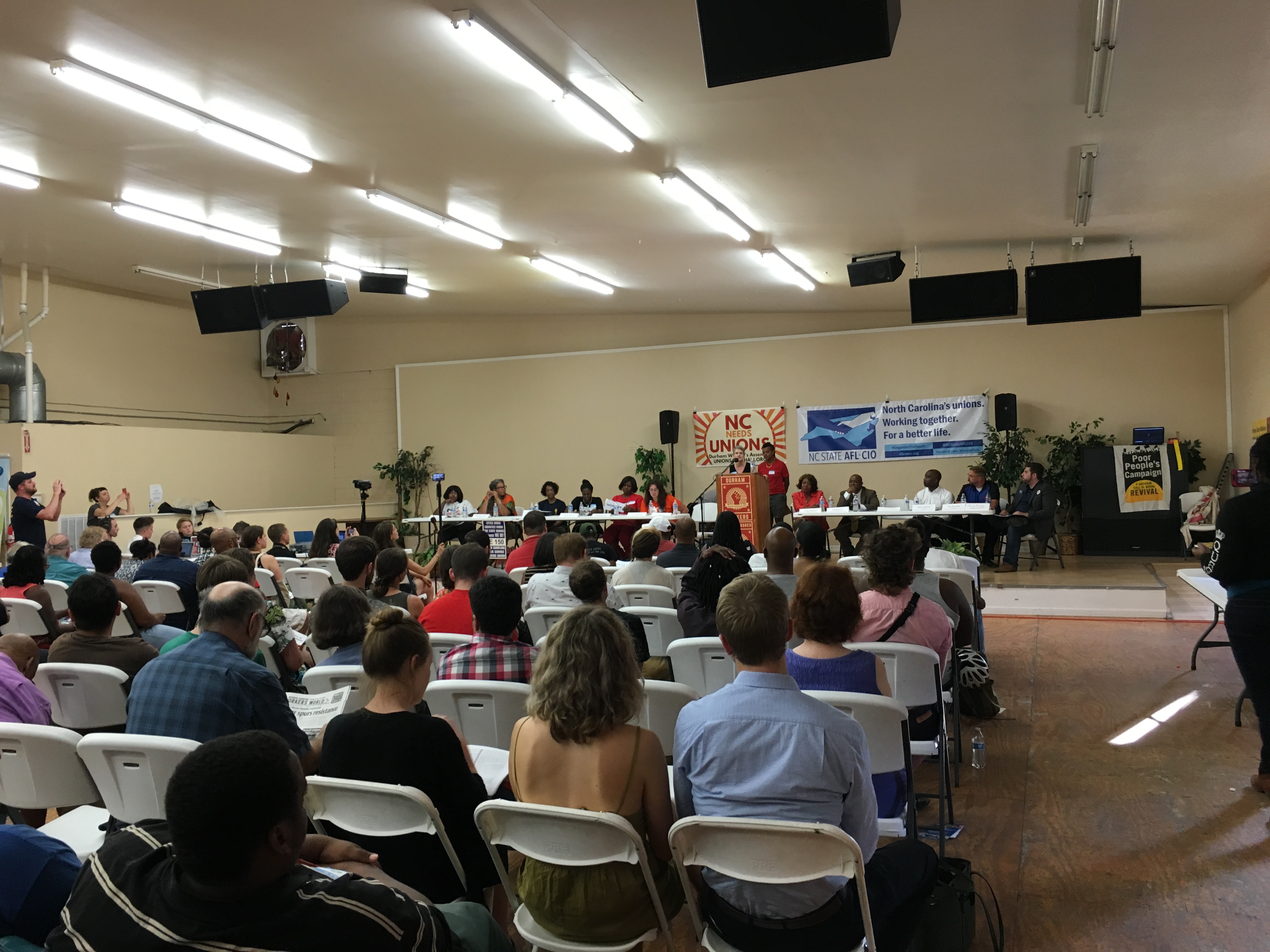 On Thursday, June 14, 2018, workers, community organizers, current union members and candidates for state and federal office met together in Durham to discuss the need to make it easier for workers to join together in strong unions. Durham, a southern city that has...