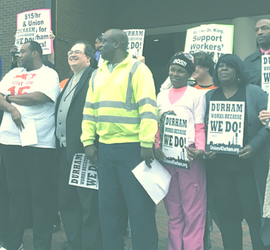 Find information on upcoming events, actions, and activities by the Durham Workers Assembly and friends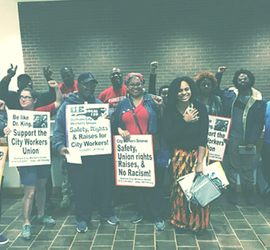 Get in touch to join the growing movement by workers and our allies in Durham, North Carolina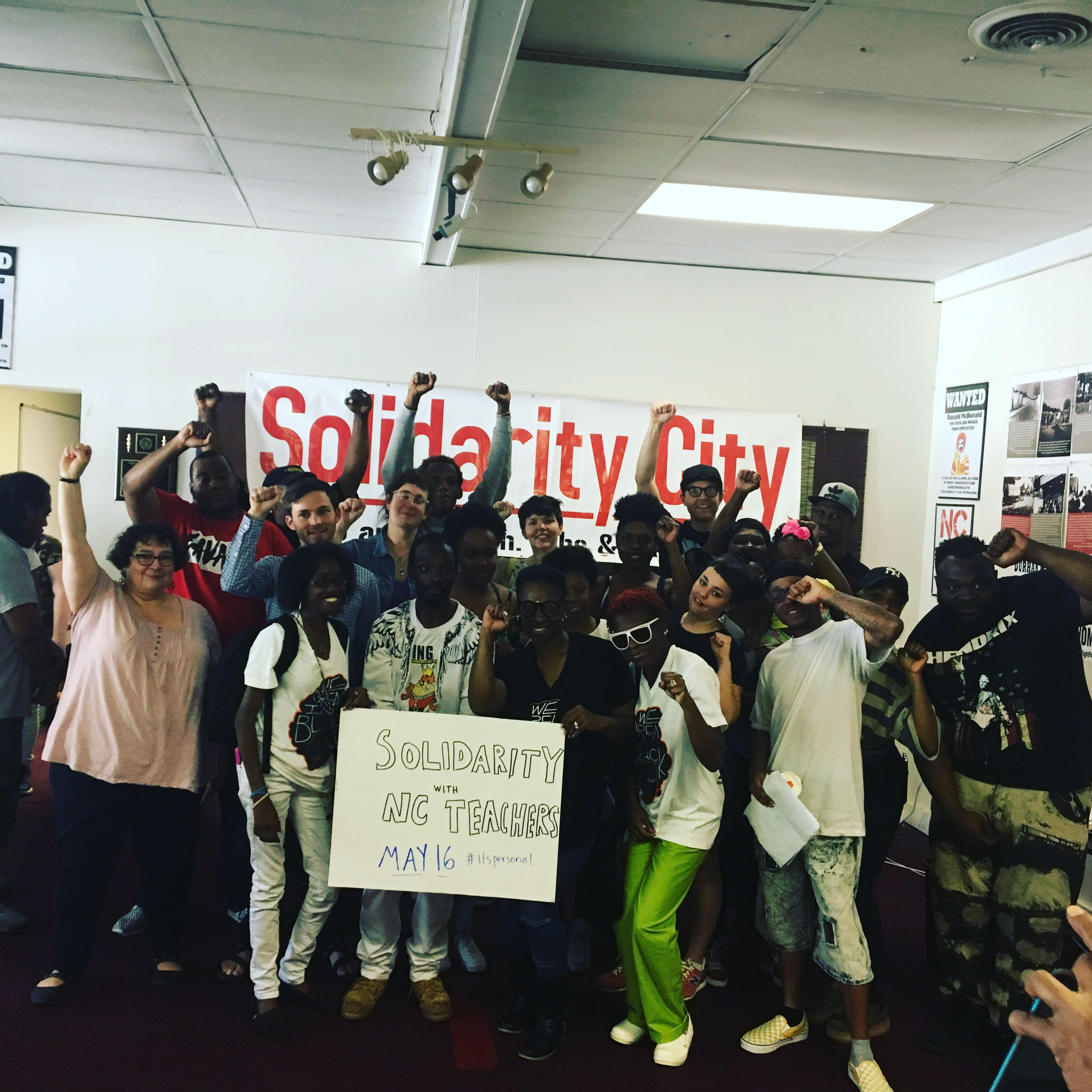 Deepen the workers  struggle, strengthen our unions and fight against budget cuts! Southern Workers Assembly sends solidarity to North Carolina education workers and their union! On May 16, teachers are taking personal days to mobilize by the tens of thousands to...
Durham Workers Assembly in the News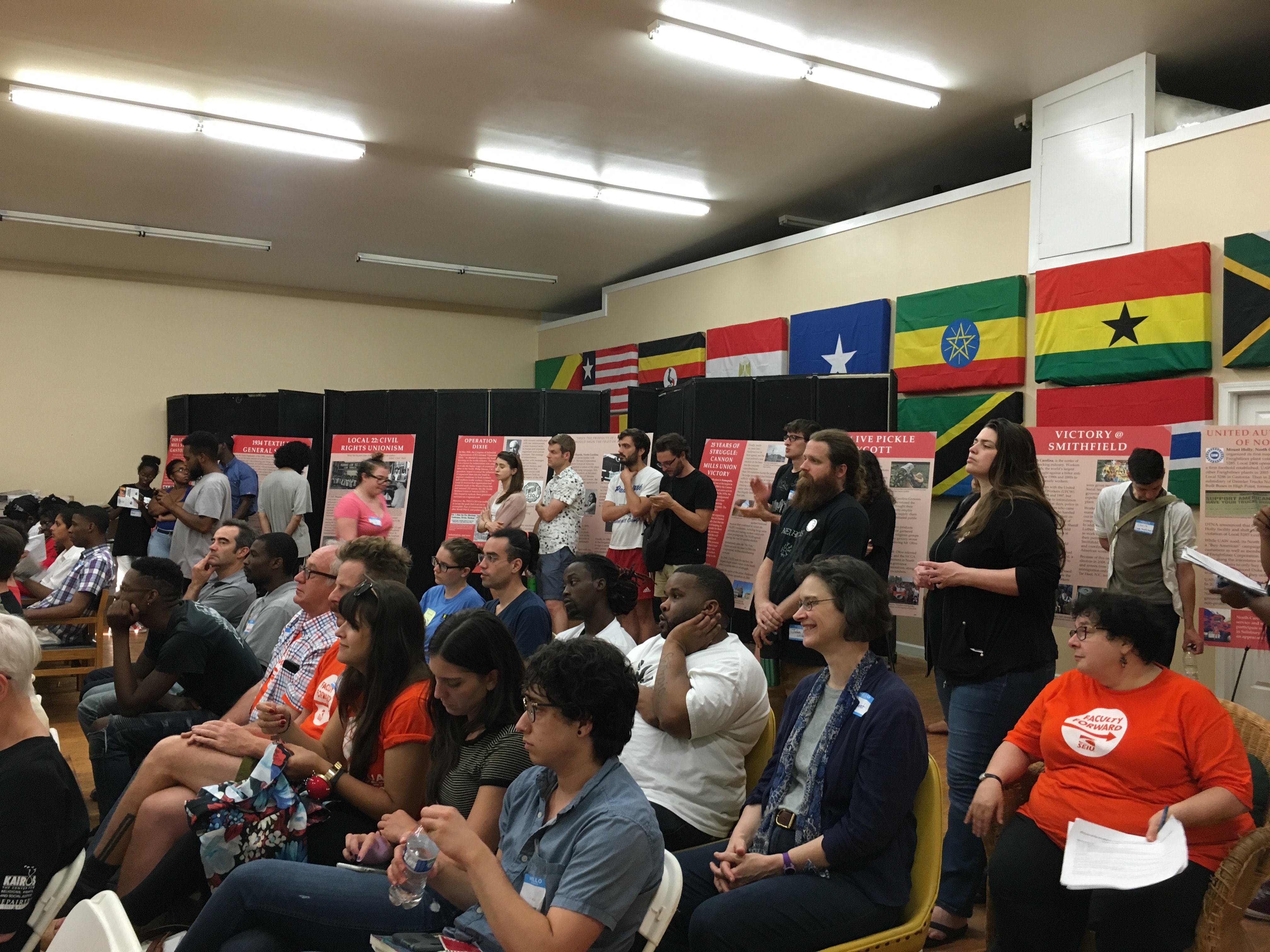 It looked and sounded like an old-fashioned union rally in Durham Thursday night - which grabs your attention considering unions don't have a lot of political power in North Carolina. This was an effort to turn that around. In this sometimes raucous and pro-union...