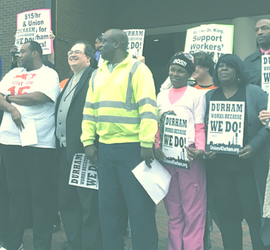 Find information on upcoming events, actions, and activities by the Durham Workers Assembly and friends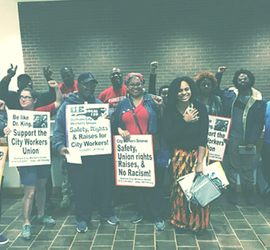 Get in touch to join the growing movement by workers and our allies in Durham, North Carolina
No Results Found
The page you requested could not be found. Try refining your search, or use the navigation above to locate the post.
Durham Workers Assembly in the News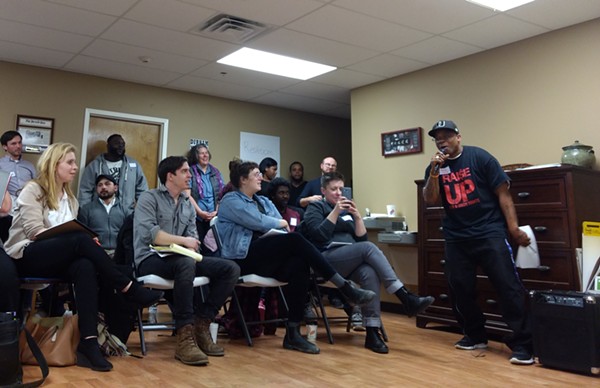 By Sarah Willets, Indy Week Read the article as it appeared in the Indy here Labor groups in Durham are uniting to demand more rights and protections for workers in the Bull City. The Durham Workers Assembly, as the collective is known, met Thursday night to share...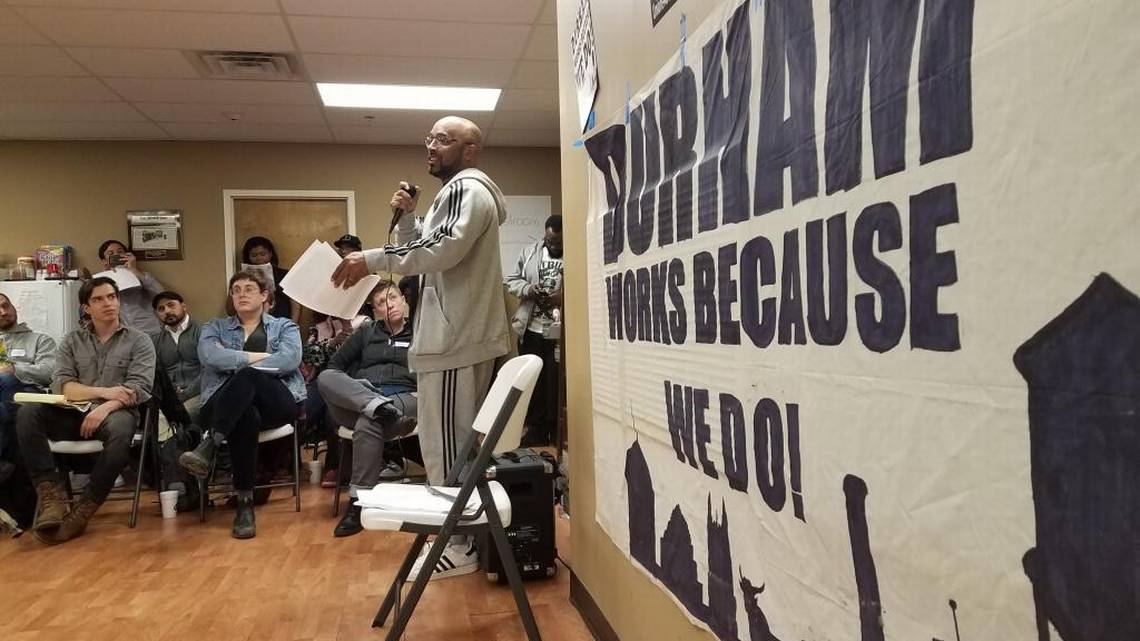 Read this article that appeared in the Herald Sun on February 2 here BY DAWN BAUMGARTNER VAUGHAN Union and labor groups in Durham are calling for a Worker's Rights Commission, and think they have a city council who supports it. "Durham probably has the most...